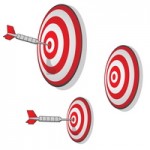 The lending industry looks to the Fair Isaac credit scoring system to determine the strength or weakness of potential borrowers. The system periodically undergoes some changes to deal with the evolving economic system.
Fair Isaac & Company introduced FICO 8 with the hope that it will help lenders better evaluate the risks of a potential borrower. The recent escalation of foreclosures in the real estate market has required the FICO to be adjusted to better determine the likelihood of default.
Fair Isaac & Company constantly adjusts the formula for determining credit scores. The changes in the FICO 8 system reflect the current troubles in the mortgage industry. Even with these adjustments and changes, the steps borrowers take should not change. Here is some advice about how FICO 8 may impact you.
FICO overhauls are being used to help companies better determine the likelihood of default by potential borrowers. The new models are expected to be 15% to 25% more accurate than the previous model. It has been structured with the mortgage industry in mind to help avoid those borrowers that are more inclined to choose a strategic default.
The actual formula for generating a FICO score is proprietary and highly guarded. FICO puts the highest weight on the payment history and the balance-to-credit limit ratio of an individual. The rating system then looks at the length of credit history. The types of credit and new credit are the last factors in the FICO score.
The FICO 8 keeps the same range as past FICO ratings, but now incorporates a more detailed history of accounts. Payments more than 90 days past due will have more effect on the credit score.
Lenders have been burned by the downturn in the economy. Their restrictions have tightened significantly. A very good score just two years ago (of around 720) is considered by many lenders today to be one average or good. Even the excellent category has risen to the very top of the FICO rating system.
Consumers should always keep an eye on personal credit scores. The changes represented in the FICO 8 will not have any real effect on borrowers that are taking all of the steps and precautions to keep their credit histories clean. Make payments on time, avoid reaching borrowing limits (on credit cards and other revolving credit lines) and limit the amount of new credit taken.
The FICO may change, but the tips for keeping a strong credit score remain the same.
Tags: borrowing advice, credit scoring FICO 8