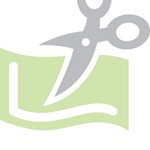 Buying a new home is generally one of the most significant financial decisions that a person makes in their life. It's extremely rare to pay the entire purchase price in cash, so we are all familiar with the concept of getting a mortgage loan, and having to pay interest on that loan.
But there are other costs and fees related to buying a home. There are a number of different fees relating to the home buying process, as well as numerous fees and costs associated with applying for the mortgage loan itself. Applying and getting approved for your mortgage can be one of the most stressful periods of your life. You should be prepared with the knowledge that there will be many add-on fees that you will have to pay for.
Here is some information and advice about the fees that are entailed in buying a home.
Loan Origination Fees and Points. These fees relate to getting a new mortgage loan. The origination fee is generally charged by the bank or mortgage company that's providing the loan. A "point" is essentially an upfront payment that a borrower can make in exchange for receiving a better interest rate from the bank or mortgage company. Each point equals 1% of the total loan value so, for example, getting a $300,000 loan with two points will require an upfront payment of $6,000. New homeowners who plan on staying in their home for a long time often elect to pay points in order to make lower monthly payments (and pay significantly less interest) over time.
Home Appraisal Fee. Your bank will need a level of objective comfort that the home you're purchasing will be adequate security for the amount they're loaning to you.
Home Inspection Fee. You'll want to be sure that you're not buying a home which has problems you wouldn't otherwise know about, and which you might not be afford to fix later. The purpose of a home inspection is to try to uncover those types of problems.
Title Search. Your bank or mortgage company will require that you pay for a title search, to make sure that the person selling the home actually owns it, and has the right to sell it to you.
Private Mortgage Insurance (PMI). If you're taking out a home loan for more than 80% of the home's value (i.e., you have a down payment amount of less than 20%), then the bank will generally require you to purchase PMI. Up until a few years ago, home buyers without a 20% down payment would commonly take out a second mortgage for that 20% in order to avoid PMI charges. These days it's much more difficult to structure a home purchase this way.
Homeowner's Insurance. Your lender will require that you have adequate homeowner's insurance to cover your home (the security for the loan they make) against fire and other damage. Since your insurance coverage must be in place from the beginning, your first premium should be considered one of the fees or costs of buying a home.
Fees for Credit Checks and Mortgage Brokers. Depending on how you finance your home purchase, you may be required to pay for the bank or finance company to run a credit check, and you may also be expected to pay a mortgage broker fee.
Most banks and finance companies can provide you with a list of estimated expenses before you begin the process. It's important to understand all the fees involved with buying a home so that you can budget accordingly.