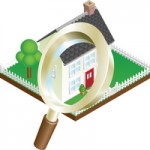 Buying a new home is an exciting – though sometimes a little overwhelming – process. For a first time home buyer, the transaction is likely to be even more emotionally charged. Owning a home represents a big part of the American dream, and has the potential to provide homeowners with a stable path to financial independence.
Despite the emotional weight of buying a new home, it's important that you also approach the process with a businesslike demeanor. This means conducting appropriate due diligence into the home to make sure that it's everything it looks to be. Perhaps the most significant part of your due diligence will be commissioning an inspection by a qualified home inspector.
Here is some information and advice about how important it is to do a home inspection before you buy.
The Home Inspector. Choosing a home inspector will be the most important thing the homebuyer does as part of the process. Different states have different requirements as far as training and insurance for home inspectors. At a minimum, you'll want to be sure that your home inspector meets all the relevant state requirements and has adequate insurance coverage. If you don't know where to begin, you can always ask your real estate broker for a couple of suggestions.
The Inspection Process. The inspection process itself can take up to a few hours, and will consist of your inspector systematically walking through the home and evaluating things such as leaking or sagging or deterioration to the roof, cracks or sloping to the foundation or chimney, rotting or molding of any wood within the home, and just about anything else that could cause safety issues or significant expense in the future.
The Inspection Checklist. To ensure consistency and a proper level of detail for the process, the inspector will use a lengthy written checklist to evaluate key elements of the home. You'll receive a copy of the completed checklist after the inspection, and depending on what your inspector finds it could end up making or breaking your transaction. Keep in mind that the completed checklist itself won't tell you whether or not you should buy the home; the inspection simply identifies any problems or potential problems that might exist. It's up to you to decide whether those problems are significant enough that you shouldn't go through with the transaction.
Items Not Inspected. Make sure to pay close attention to items on the checklist that are specifically identified as not inspected. Sometimes the inspector won't be able to access or evaluate certain parts of your home, so you'll need to know and consider the possible impact of not having that information.
Items Not Subject to Inspection. There are also some items that the inspection almost certainly won't cover, including whether the home contains any asbestos, lead-based paint, radon gas or dangerous mold. The home seller may be required by law to disclose certain of those items, so you'll need to educate yourself about what you still need to learn about the potential home even after the inspection.
While home inspections are not always legally required, they're almost always a good idea, and a good use of the few hundred dollar fee. Having an objective pair of eyes can help you fairly evaluate the home you're interested in.
Tags: borrowing advice, home inspection, mortgage advice